Here are my dresses that could be potential Renaissance Faire material. Note: it is very difficult to take full-length pictures of oneself. To that purpose, I took my mirror outside and propped it up in the gazebo. Due to questionable positioning and my desire to keep the camera itself out of the picture (I was concerned that would be a bit meta), you tend to only see about 2/3 of me in any picture. However, the dresses are symmetrical even if I am not, so you get the idea.


First, my black velvet-burn-out dress, with flowy sleeves and a lacy bra to keep me from flashing the world:





Here, I have gothed-out the black dress. Addition of black corset belt, black lace bow, and Doc Martins: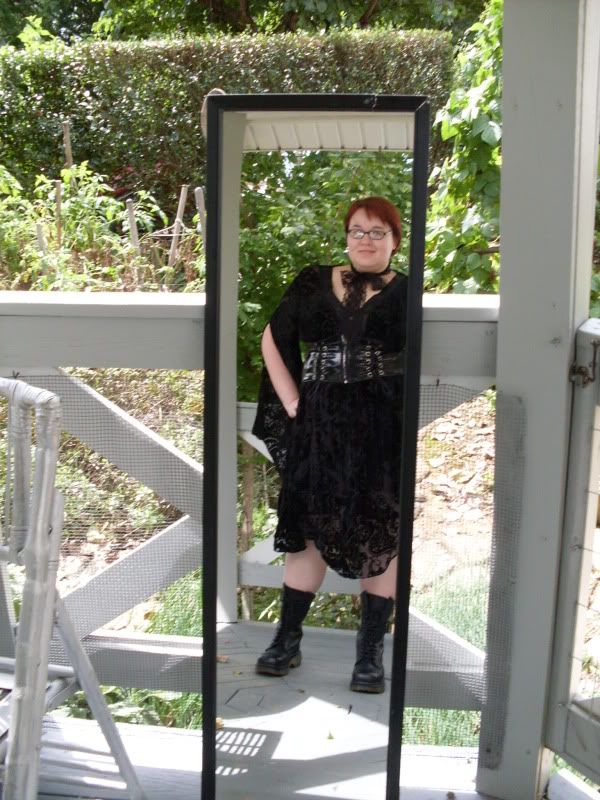 A bad picture of my embroidered brown flowy-sleeved dress. Also: stripey tights. I look like a monk.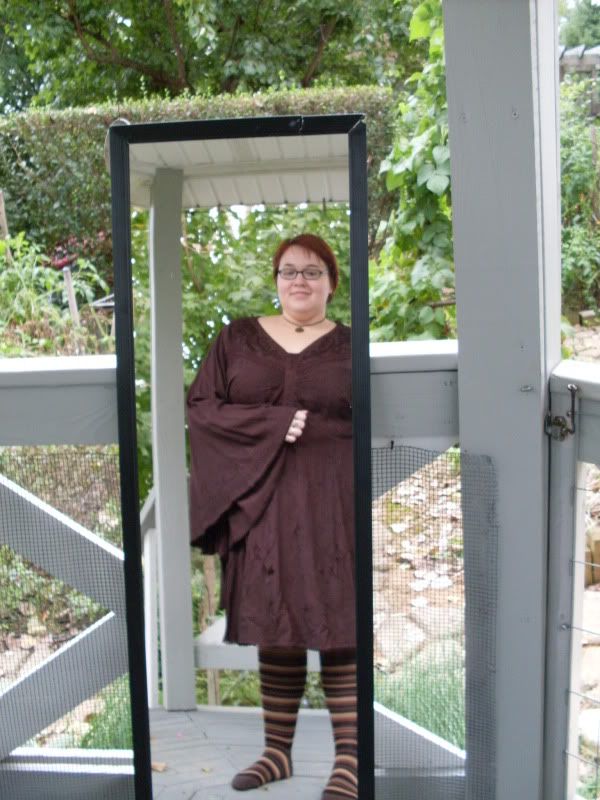 My striped bustier, with last year's black skirt and my lace-up fishnet gloves. Really ought to have a chemise underneath it, but I can put that off for another year, I suppose. The stripes did something odd to the camera and wouldn't photograph. Perhaps they are possessed.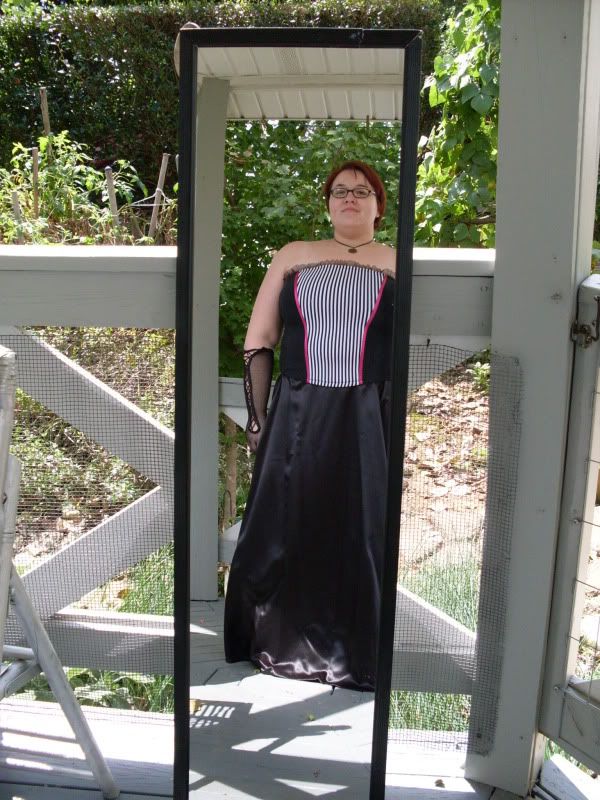 Here is the back of the bustier. I have it laced up with a hot-pink ribbon. The positioning in this photo is very, very awkward.